Welcome back to Meet & Greet Blog Hop!
Join in, meet some fellow bloggers, greet them with comments, and grow your blog with new friends!
Interested in being a Co-Host?
Send an email to 2justByou(at)gmail(dot)com with "Co-Host" in the subject line for consideration!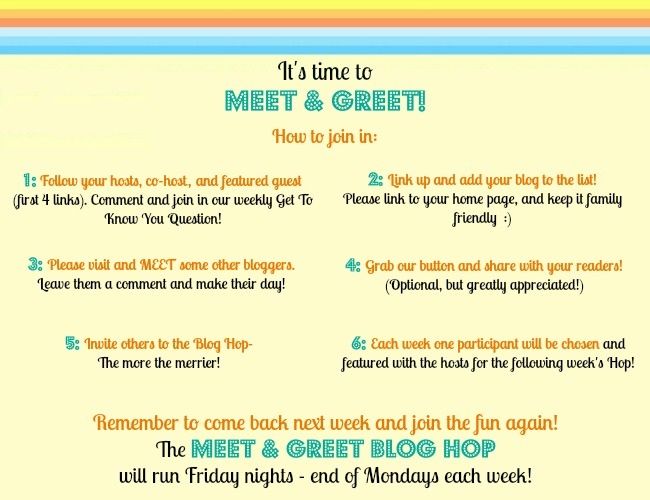 Meet Everyone!
This week's fun question is: What are you afraid of?
*Hosts*
Kim - from 2 just B you: I'm afraid of growing old and medical problems that often accompany age. I can get used to the idea of aging (hopefully aging gracefully). But various health complications that often go hand in hand with age really scare and worry me.
Laurie - from Created By Laurie: There are a few things that scare me, one of them is when both of my cats suddenly turn startled and stare at something that I can't see. Especially if they both act like they are watching it move. Creepy!
*Co Host*
Amy – from Clippie Dips: Water. I'm a grown woman and I can't swim! I cannot stand to get water in my face. I just recently started washing my face in the shower. I used to always do it at the sink after my shower because there was no way I was sticking my face in the water! I tip my head back to wash my hair. No joke. :)
*Featured Guest*
Cathy – from Jack's Paper Moon: I'm kinda afraid of life sized robots. I have come across a couple in technology exhibitions and they genuinely panic me!
Spread the Word,
Grab Our Button!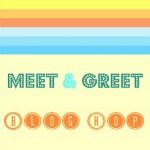 If you would like to sign up for email reminders for the Meet & Greet Blog Hop, please sign up below. (Your email address and info will not be used for any other purpose.)
Now link up and have FUN!